Catching the attention of both fish and anglers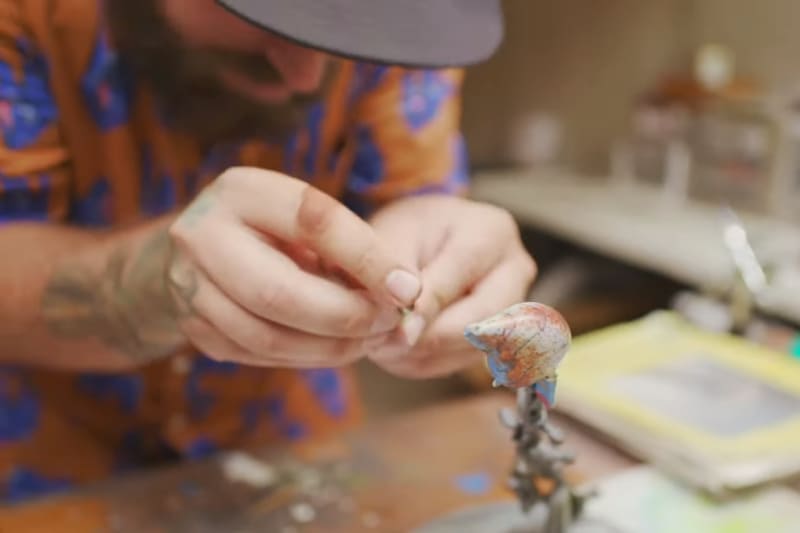 Bubonic Lures are a collaboration between Catch Co. and underground lure artist Chris Grout. Chris' original lures are custom color patterns combining brush stroke and air brush. For an approach—well, you've never seen before. Catch Co.'s revolutionary printing technology combined with the hand painted, air-brushed back is a—true-to-form—representation of Chris' hand-painted style. The BUGZ squarebill crankbait is the first lure in the Bubonic lineup—a result of three years of development and collaboration with Chris. The innovative manufacturing process took countless iterations to perfect. And the result...speaks for itself:
---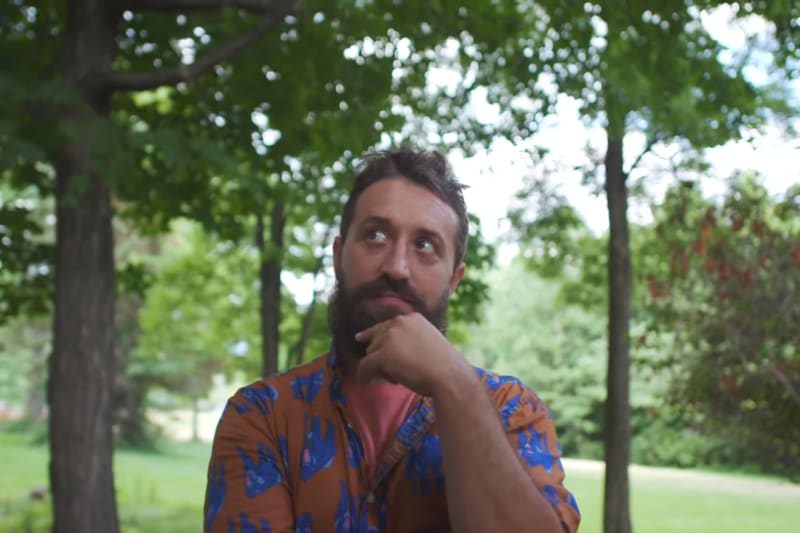 Chris Grout
The Artist
Chris Grout has been custom painting some of the sickest bass lures for over a decade now. He's done a full lineup of both wicked and bold patterns. His iconic original BUGZ crawfish pattern is the stuff of legend, with custom hand painted cranks going for $50 - $100—if you're lucky enough to even find one. Chris expresses something larger than himself in his art: "Bubonic is a lifestyle, it's art, and it's a collective Nation. Alone, I am just another artist, painting away, but together we are Bubonic Nation!"
---
Catch Co. & Chris Grout
The Collaboration
By joining forces with Catch Co., Chris can stay true to himself and treat his designs and color patterns more like a tattoo artist's portfolio than a crankbait pattern. He can bring Bubonic Nation, and the message it stands for, to the masses. Chris Grout and Catch Co. have teamed up to give fish, and anglers, 11 unique colorways never seen before in the fishing industry—a funky brand that any angler or artist will appreciate.

Watch Chris' path, starting from using his last $26 to fund his dream, to bringing his vision to the mainstream. His story is one of dedication, never-ending pursuit of perfection and following your dreams. First as fans and now as partners, Catch Co. is proud to partner with Chris to bring his legendary patterns to everyone:
Watch the story of Chris Grout & Bubonic Custom Lures
---
About The
Bubonic BUGZ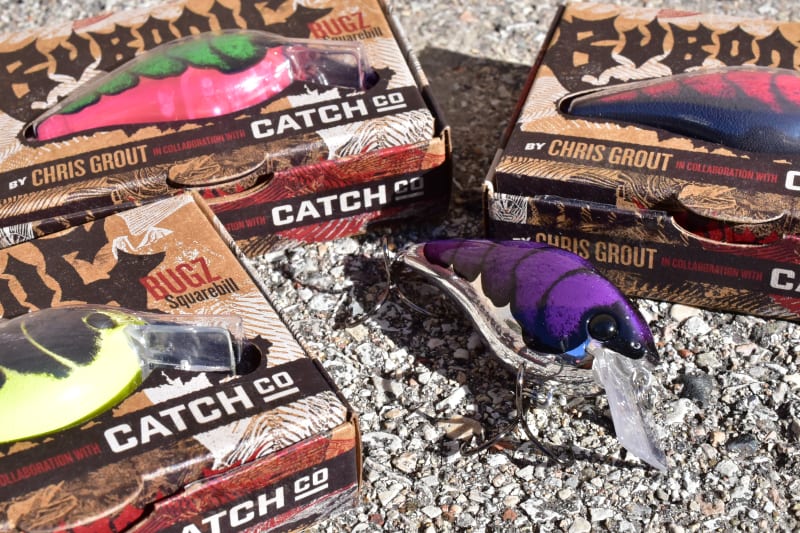 A portion of all sales goes back to Chris Grout
The Bubonic BUGZ is square bill crankbait collaboration with legendary lure painter Chris Grout that comes fitted with:

Mustad Triple Grip Hooks that will hook just about anything that breathes.
Durable Bill & Components that run true out of box and are built to last.
Deep Knocking Rattle that pulls in high quality fish and triggers more bites.
SPECS
Length: 2 ½"
Weight: ½ oz
Hook Size: #4
Diving Depth: 2-4'
GEAR RECOMMENDATIONS
10-15lb Fluorocarbon
7' - 7'6" Medium, Moderate rods
6.4 - 7.3 gear ratio casting reel
PRO TIPS
Fish this bait into hard structure such as rock or wood, and let the square bill deflect the bait off cover creating a reaction strike. If there is a good-looking laydown that you have already fished with a slow bottom bait, quickly crank the Bubonic BUGZ along the limbs to entice a strike. You can also crank over rocky shorelines, shell beds or over submerged grass.
---
Shop the
Bubonic BUGZ
And Accessories