The Making of a Legendary Swimbait
And bringing it to the masses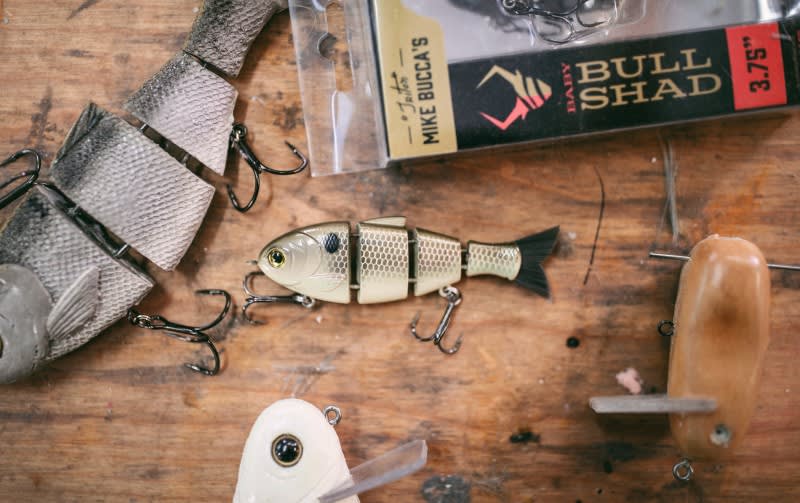 Mike Bucca's Baby Bull Shad is a collaboration between Catch Co. and the legendary Mike Bucca, creator of the original Bull Shad Swimbaits. The Bull Shad is a heavy duty, trophy hunting swimbait — responsible for catching some of the biggest bass in the world. Catch Co. worked with Mike to create a downsized take of his highly effective bait without sacrificing on action or quality. It took years to bring this bait to market and is already a hit among original Bull Shad fans as well as anglers looking to get into swimbaits and using the Baby Bull Shad as their first step into a larger world.
---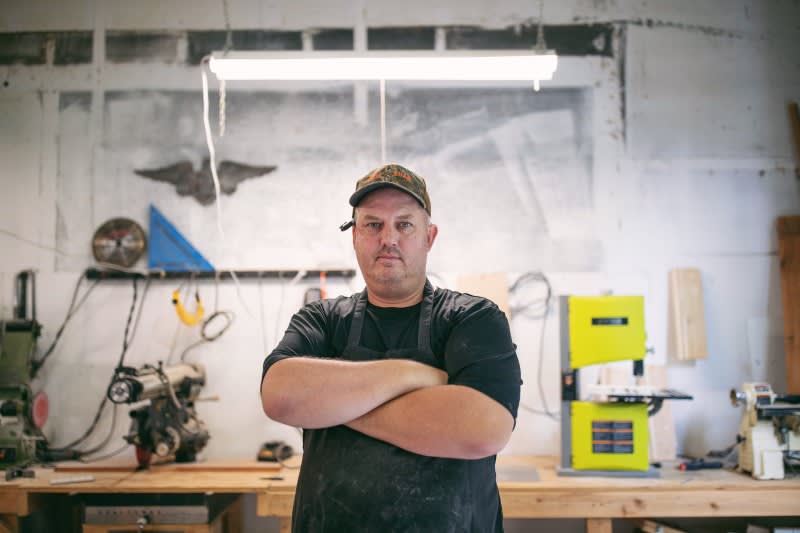 "Triton" Mike Bucca
The Craftsman
Large-bodied swimbaits have developed a cultlike following that has spread throughout the country. When Mike began using swimbaits in his guiding days, most were trout-based and from California. With no trout lakes in his area, Mike saw the need to fill a gap in the swimbait market. He needed to match the hatch of his local forage and cater to the South. Through trial and error and countless hours of testing, he perfected the design of the Bull Shad. Mike began teaching people how to use his baits and helping them catch bigger and bigger fish. As PB after PB rolled in, he began to emerge as a local hero.
---
Catch Co. & Mike Bucca
The Collaboration
Joining forces with Catch Co. allows Mike to grow his iconic swimbait following even more. For him, it's being able to get a Bull Shad into the hands in every angler in America and help them catch bigger fish. It's his chance to take his 13 years of experience and evolve from local hero to national legend. Watch Mike's path to creating the Bull Shad and the 13 year journey it took to get to the Baby Bull Shad. His story is one of dedication, never-ending pursuit of perfection and following your dreams. Catch Co. is proud to partner with Mike in order to bring his legendary swimbait to the masses.
---
fishing the baby bull Shad
The Baby Bull Shad is a specialty bait that requires certain gear to get the best performance:
Fishing Techniques: This bait has the versatility to be fished both slow and fast, or can be twitched to produce a back and forth walking motion. Like in the video above, you will often see Mike reeling quickly to keep his bait right up at the surface. This creates that killer wake. And gives the bass an easy target.

Sink Rate: Slow-Sinking

Gear Recommendations:
Rod Power: Medium to Medium-Heavy (Crankbait Style Rods)
Rod Action: Moderate
Reel Speed: Medium to Fast Retrieval Speed
Line: 10-15lb Fluorocarbon or Monofilament
shop the baby bull Shad & accessories