We sat down with Seth who helps build our boxes to talk about a recent Mystery Tackle Box PRO Bass box. He explains why each bait was included and shows some examples of how he would rig everything in the box.
Right off the bat, there is over $40 worth of tackle included in the PRO box. That's compared to the $23.49-$26.99 cost of the box depending on your subscription length. Now let's get right into it.
DUEL Hardcore Shadcrank – $11.99 Value
This is a great little bait to use when targeting pre-spawn females looking to push up to spawn as the waters begin to warm. It's magnetic weight system allows it to be cast long distances, and it's tight, consistent wobble is an established trigger to early season bass. Try to focus on areas with harder structure and pronounced depth changes and make sure to thoroughly comb those areas, varying your retrieve speeds to see what the fish are in the mood for that day.
SPRO Bronzeye Spit Shad – $10.99 Value
There are no better frogs on the market than SPRO. They have set the bar for all other hollow body baits to aspire to and there are very few other frogs that can even try to compete. The Spit Shad is designed with the best components there are so that when you get bit, you have the best chance of burying those big Gamakatsu's deep. The Spit Shad won't fill with water, it won't foul, it will just consistently perform the way you need it to, when you need it to. Get this bait under docks, around lay downs, on grass and lily pads and hold on. Spring is just around the corner and we wanted to make sure you had one ready and waiting for when the time comes.
Seaspin Bokon Junior – $5.99 Value
When deciding what plastics to feature in this box, we wanted to find a compact craw style bait that gave anglers and fish alike something a little different to look at. Early in the year when the lakes are still waking up, it is important to not comb community holes with the same baits that everyone else is using. Fish are not typically going to be hyper aggressive this time of year, so if your lipless and flat sided crankbaits aren't getting bit and you really need to slow down, the Bokon Junior is going to be an excellent option for you. The cupped claws and lightweight plastic are going to give this bait plenty of movement under the water without necessitating too much imparted action on the part of the angler. Find likely areas and work this bait through SLOWLY on a swing head, finesse jig or Carolina rig.
Riot Baits Baton – $4.99 Value
To be honest, the second we saw this bait we knew we wanted to get it into our boxes ASAP. Such a simple design change to the standard stick worm that allowed the bait to be used in many different ways. We thought it was genius. Obviously most people think wacky style when they have stick bait in their hands, and this worm is perfect for that, but you can do so much more with it.
Clip off one section and fish a finesse shaky head
Clip off two sections and fish a Ned Rig
Cut it in half and use it as a trailer on a finesse jig
You really can't go wrong with this one. Also pairs absolutely perfectly with the Fin-Tech Title-Shot Jigs we have in the box.
Fin-Tech Title Shot Shorty Jig – $4.48 Value
The Title Shot is a unique system that allows you to get more out of your plastics. By inserting the spear into the top of the bait and exposing the plastic on the hook, you effectively lock your bait onto the jig. This jig pairs perfectly with any of the three plastics in the box. The best aspect of this jig is how versatile it can me due to it's shape and how weedless it becomes when rigged correctly. Don't be afraid to fish this anywhere you would typically fish a jig or Texas Rig.
Big Bite Baits Kriet Tail – $2.12 Value
We ended up choosing the Big Bite Baits Kriet Tail for much the same reason we did the Bokon Junior. This is a compact ribbontail worm that will give fish a slightly different and less imposing look, which could be the deciding factor of whether or not they are going to slurp it down in the early season. You just don't want to be throwing what everyone else is throwing when the fish are in a mostly passive mood. Gaining their attention and holding it is one of the most important factors in early season fishing, understand that and focus on picking apart high likelihood areas and you will see more bites.
3 Ways to Rig the Shorty Jig
Thanks for reading! Let me know if you have any questions in the comments section below.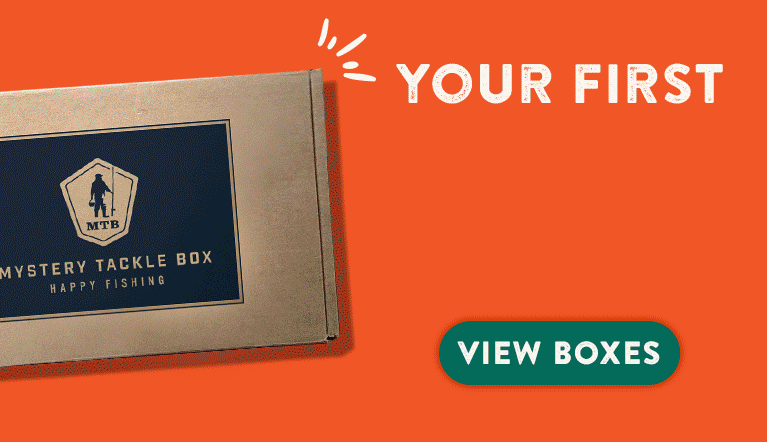 We are sorry that this post was not useful for you!
Let us improve this post!
Tell us how we can improve this post?